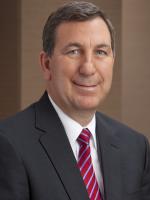 We asked for advice from Rich Bielen, President and Chief Operational Officer of Protective Life Corporation and the 2016 United Way Campaign Chair. He joined Protective Life in 1991 with responsibility for the company's Securities portfolio, became Chief Investment Officer and Treasurer in 2002 and served as Vice Chairman and Chief Financial Officer since 2007.
Mr. Bielen began his career at Arthur Andersen and Co. in 1983 and left as a Senior Accountant in 1986. He then joined Oppenheimer & Co., Inc. as a sales analyst focused primarily on new product development, eventually earning the position of Senior Vice President. Rich has 29 years of experience in the financial services industry.
Community Involvement: The United Way of Central Alabama, The Alabama Trust Fund, Children's Health System and Birmingham Technology Fund
Q: What piece of advice or tip were you given early in your career that has helped you the most?
A: Make use of your talents. Recognize them and develop them into marketable skills. Realize what you are good at, but then continue to work on those skills that aren't as strong in order to grow overall. Be honest with yourself. Everyone has strengths and weaknesses. To benefit from your strengths, put them to use, and to avoid being held back for weaknesses, improve them.
Q: What piece of advice would you give the millennials that are ready to take their career to the next level?
A: Don't define yourself as your job. If there is an opportunity to contribute and it is outside your normal role, ask to help. Passion and persistence get noticed. So get involved and find whatever way you can to make a contribution. You'll expand your experience and get noticed.
Q: What is something you believe is a strength unique to millennials, and how should they leverage it?
A: My observation is that millennials have a strong desire to show an impact from their efforts and they have a bias toward social responsibility. Caring about the community and environment is very positive and the use of crowd sourcing to gain support of other millennials can take us to new levels of making a difference. In my role as Chairman of the upcoming United Way campaign, I am excited to see the impact ahead of the millennials' natural desire to make a difference.
Q: What's your perspective on millennials finding a mentor and what's the best way to find one?
A: Look at more than one person as a potential mentor. Over your lifetime, if you are lucky, you'll be mentored by several people. A particular person could be helpful to your personal appearance and behavior. Another individual may become an important advisor during career choices. Look around you and identify those individuals that you admire. Tell them that you admire a quality about them and ask if they'd be willing to invest some time with you. It is very flattering and most people will say yes. But … if you ask them for help, make sure you follow up and use the time wisely.
Be sure to come hear Rich Bielen speak at the upcoming statewide Young Professionals Summit on July 15th!
https://www.amgrecruitment.com/wp-content/uploads/2016/06/shutterstock_76067875-1.jpg
334
500
Sara Dyer
https://www.amgrecruitment.com/wp-content/uploads/2023/01/AMG_recruitment_reverse-300x136.png
Sara Dyer
2016-07-05 14:48:41
2017-01-31 16:28:36
Creating Tomorrow's Leaders Q&A Series: Part 2