No longer your average PPC, search has exploded beyond the written word or phrase and is morphing into both visual and voice search. We know that customers expect you to be where they're searching – and with the advent of voice and visual search – it's time to ask yourself if you're staying relevant in the "new" search space. Understanding the nuances of voice search and implementing them into your marketing strategy will pay dividends in the long-run. How many times have you gotten in the car and asked Alexa to answer a question, only to find you don't have an Alexa device in the car? Some things to consider:
ComScore estimates that close to 50% of all searches will be made through voice in 2020.
 Almost 1/3 of the 3.5 billion searches performed on Google every day are voice searches.
Almost 38% of people in the U.S. are expected to own a voice-search capable device by the end of 2018.
Ultimately, you can't afford to not have a voice search strategy in place. Voice-powered commerce accounted for $1.8 billion in U.S. retail revenues in 2017. This figure is expected to reach $40 billion by 2022. Wondering how to adopt a voice search as a part of your marketing efforts? Consider your current search strategy. SEO-friendly sites, for the most part, will be voice search friendly, but there are a few things marketers can do to take advantage of the growing popularity of voice search:
Use natural speech
Try long-tail keywords
Exploit the power of "near me" search and make it a part of your paid search strategy
In the future, consider that you'll also be bidding on voice queries as part of your search buy
Pay attention to the way you use your own smartphone and speaker when Asking Alexa, Siri of Google; apply that real-time approach to your marketing strategy.
Looking for more on marketing trends? Download our FREE eBook for a snapshot of what's trending in marketing for 2019, entry points for innovation, and tactics to consider as part of your overall marketing mix.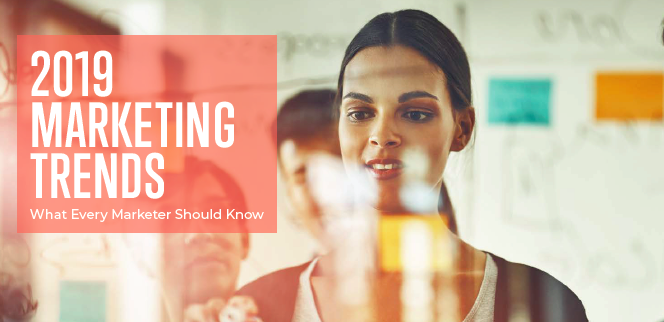 https://www.amgrecruitment.com/wp-content/uploads/2019/03/voice-search-e1551826200822.png
441
1164
Sara Dyer
https://www.amgrecruitment.com/wp-content/uploads/2023/01/AMG_recruitment_reverse-300x136.png
Sara Dyer
2019-03-05 21:04:26
2019-03-06 17:03:48
2019 Marketing Trends: Voice Search