Alabama Media Group is excited to welcome the newest member to the team, Kristen Campbell. Kristen is a dedicated sales professional with five years of experience in the higher education industry.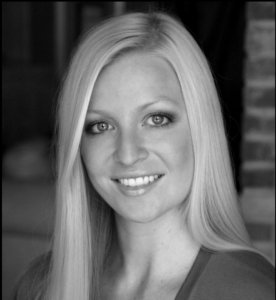 Originally from Forth Worth, TX and now residing in New Orleans, LA, Kristen attended Louisiana State University where she earned her bachelor's degree for both Journalism and Theatre. Kristen's journalism background has provided her with the strong interpersonal communication skills needed to work in sales while her theatre degree has also proven to be highly beneficial in her sales career. "It helped tune and hone my public speaking skills, helped me read an audience (or a room), and finally it taught me to not fear rejection because you get a TON of that in theatre and sales," said Campbell.
When she isn't working, Kristen enjoys participating in theatre, or anything musically/culturally oriented toward New Orleans. As a former athlete she is the captain of her dart team was training for a marathon pre-covid.
"I have been impressed by my whole experience so far," said Campbell. "It started with my manager, Kyle Stichtenoth, who's warmth and overall enthusiasm are downright contagious, to the unmatched professionalism and impressive nature of the training I have received thus far. It's apparent that the company has a culture of collaboration and teamwork. I am so thrilled to be back in the higher ed spectrum and look forward to building a long, prosperous career with Alabama Media Group, and beyond thrilled to help develop a young vertical in the company."
We are delighted to have Kristen join our team and looking forward to see her thrive in her new role.
https://www.amgrecruitment.com/wp-content/uploads/2023/01/AMG_recruitment_reverse-300x136.png
0
0
Sara Dyer
https://www.amgrecruitment.com/wp-content/uploads/2023/01/AMG_recruitment_reverse-300x136.png
Sara Dyer
2020-12-02 20:33:14
2020-12-02 20:40:48
New Employee Spotlight: AMG Welcomes Kristen Campbell